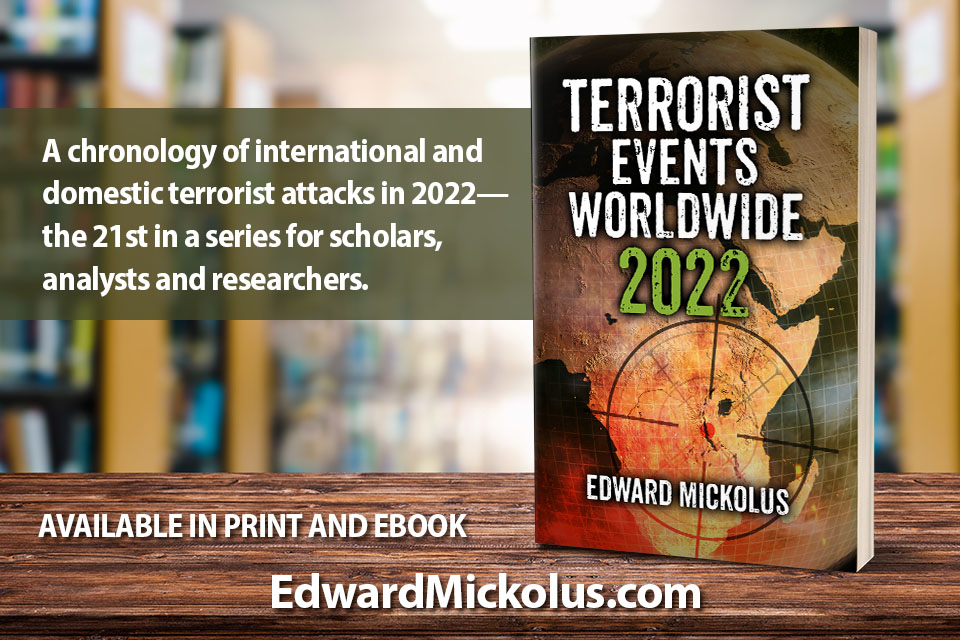 Author Edward Mickolus has just published his 21st book in a series of terrorism chronologies with his latest book covering terrorists attacks and incidents that took place in 2022.
This 216-page book is for scholars, analysts, researchers and counterterrorism officials and operators. The book is divided into three sections: a region-by-region (and within each, a country-by-country) look at terrorist incidents, a separate section updating events that occurred prior to 2022, and a bibliography.
Mickolus, wrote the first doctoral dissertation on international terrorism while earning an M.A., M.Phil, and Ph.D. from Yale University. He then served in analytical, operational, management, and staff positions in the Central Intelligence Agency for 33 years, where he was CIA's first full-time analyst on international terrorism; analyzed African political, economic, social, military, and leadership issues; wrote political-psychological assessments of world leaders; and managed collection, counterintelligence, and covert action programs against terrorists, drug traffickers, weapons proliferators, and hostile espionage services.

He founded Vinyard Software, Inc., (vinyardsoftware.com) whose International Terrorism Data Center provides the best publicly-available data on terrorists and events around the world.